Websites that gets you more business


Websites that gets you more business
Hello and welcome!
My colleagues and I build websites to your needs. Many years of experience from international business, graphic design, customer support and sales means I can understand your needs quickly.
Since 2014, I have built up a strong Swedish team that can create most things in web and design.
Want to work together?
Contact us
What makes us special?
We listen
Every customer is unique. Has different dreams, goals and visions.
All of the projects are therefore unique and we adapt the level of the client's needs, requirements and budget.
Often the collaborations become long-term. We usually receive assignments via recommendations from satisfied customers.
We are as much involved in a simple website as in the larger project.
We truly build with our 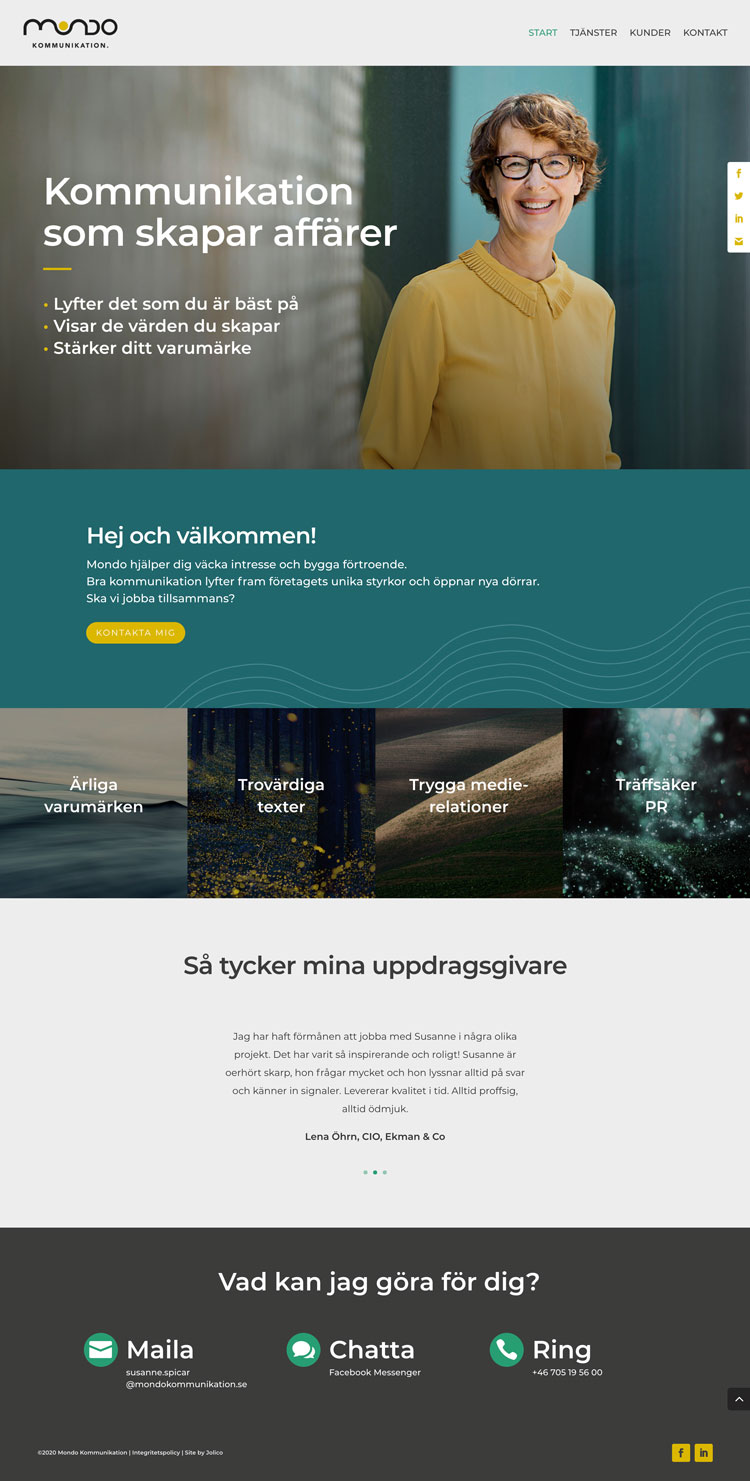 Elisefarm
Design, WordPress, WPML

Möbelmännnen
Copy, Design, WordPress

Skivtryck
WooCommerce, White label

Sofia Malmqvist
Client design, WordPress

DBT Sverige
Design, WordPress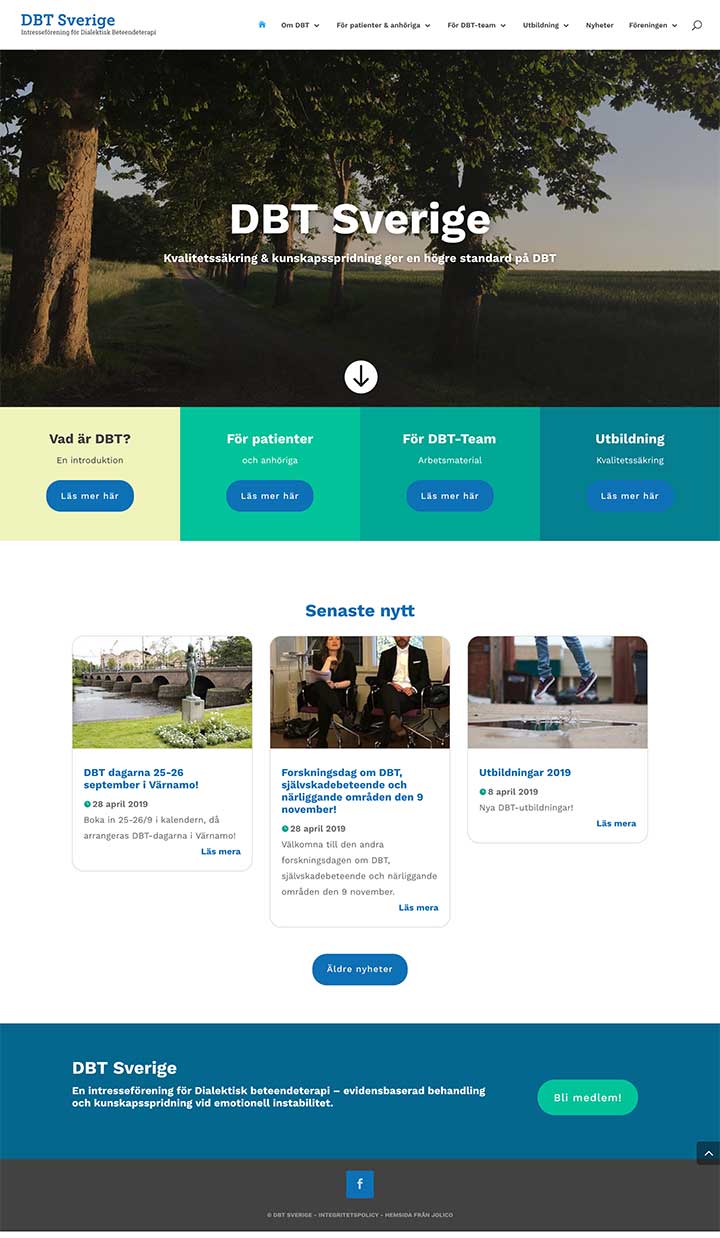 Nyrup's Hotel
Design, WordPress, WPML

Fotmedi
Design, WordPress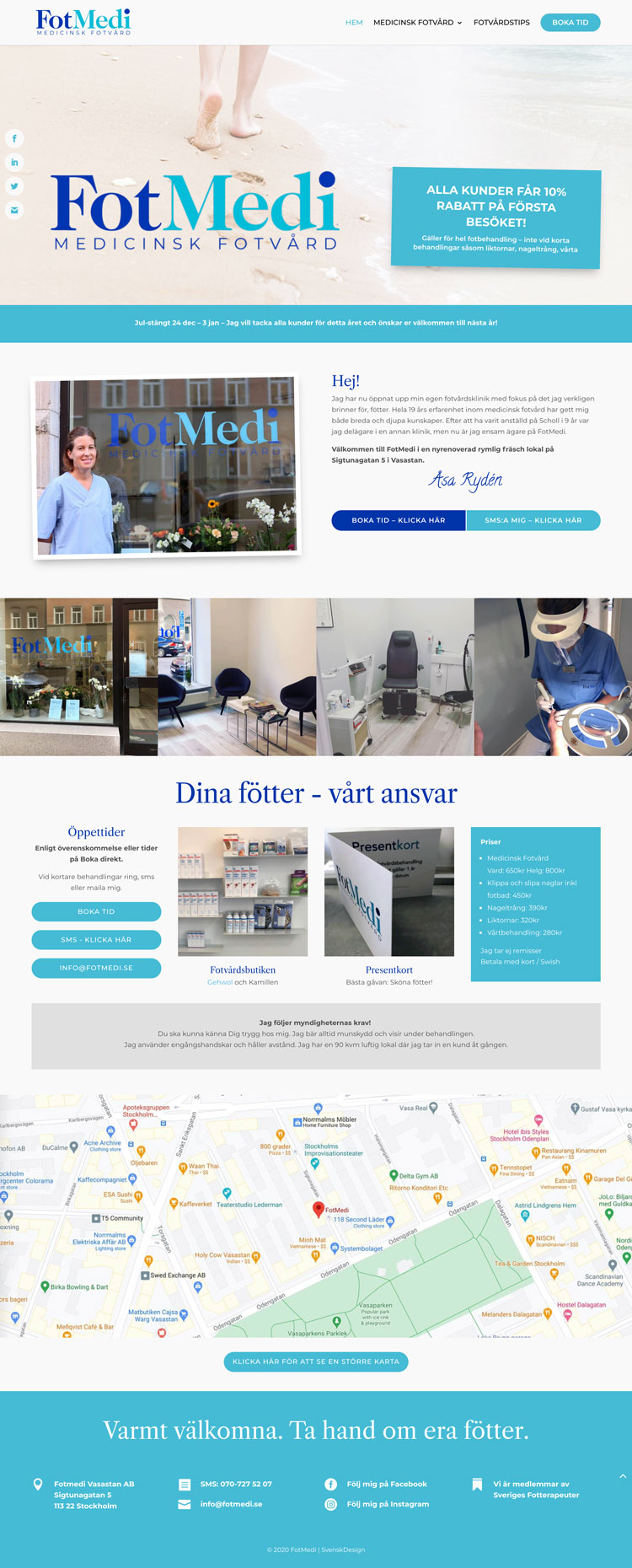 Ridetours
Design, WordPress, hosting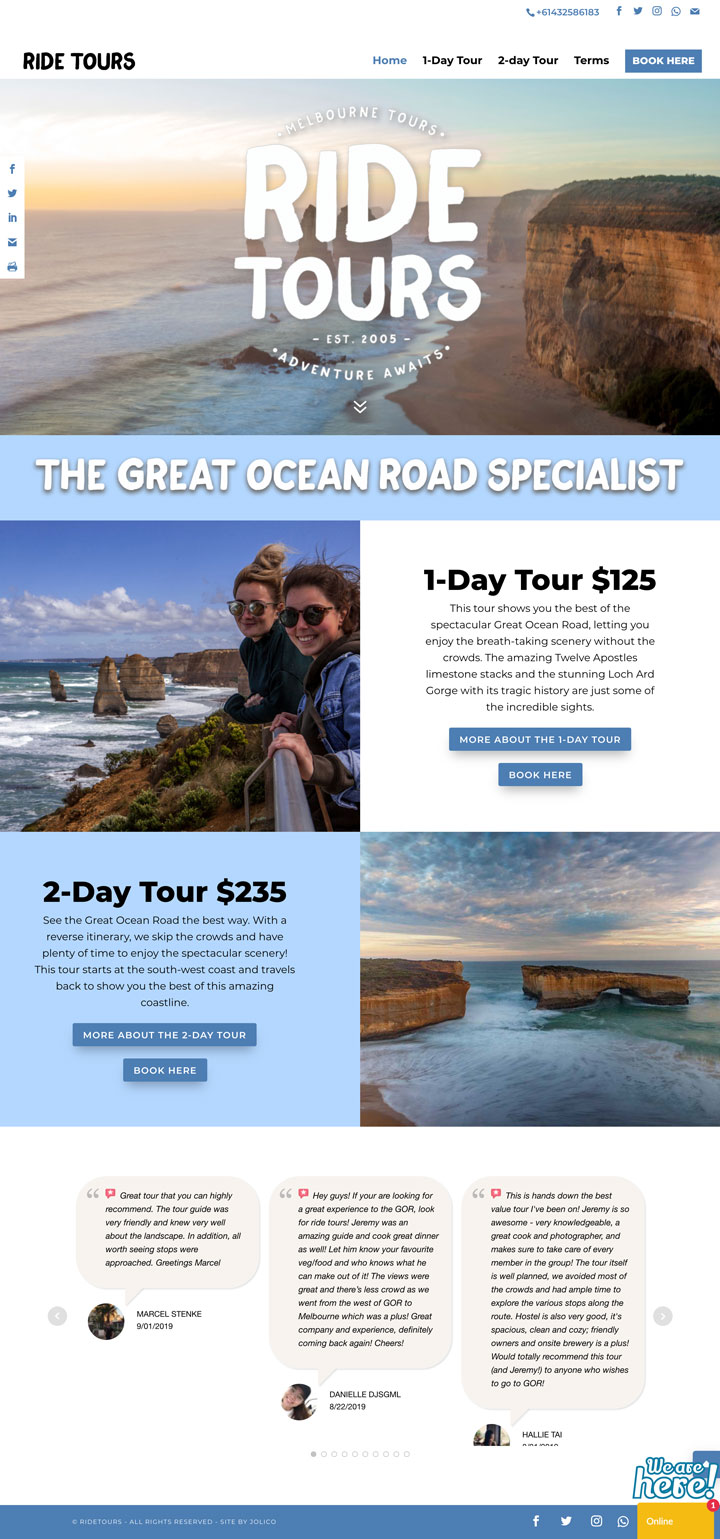 A few other happy clients:
Aikido Sundsvall – Alingsås Motorveteraner – Aptitfabriken – A slice of Swedish Hospitality – Attention Media – Audionombemanning – Aussie Bar – Bergamasco – BioGas Gotland – Brf Bokenäs – Brand New Balance – Bränno Kundaliniyoga – Buko Beach Resort – CB Språk – Cooper&Hunter – Costa Blanca Solhus – Cyclingswede – Dan Ulfskans Konst – DBT Sverige – Egmont – Elisefarm – Energi & Utbildning i Sverige – Ernsts Hus – eQuality Catering – Eslövs AI Bordtennisklubb – Esthetic Clinic – Exergy Consulting – FestivalWorlds – Flakab – Fimi – Finspångs Bryggeri – Fiskano – Form&Flora Trädgårdsdesign – Freshcoast – Flevogold – Flyttföretaget Möbelmännen – Fotmedi – Fotvårdsteamet – Fotograf Elin L – Gassners Bilservice – Greencon – Halmstad Portmontage – HjärtaHem – Home is Kaapstad – Hälsokunskap – IH Capetown – IteachTEFL – Improvus – Innerstadens KBT – K-hotel – Klara Fysioterapi – Kommed/Kullarulla – Kullaleden – Laserow Coach – Liftkungen – LilaCloset – Lumenex – Lykkton – Mediform – MeetinSweden – MiljöBilCentrum – Mitt Skåne Företagareförening – Mod&Mening – Mom of Sweden – Mondo Kommunikation AB – Möbelmännen  – Nyrups Naturhotell – Oscar Coach – Pingisfan – Phuket Beergarden – Phuket Fitness Hub – Radio Houtstok – Rent Dalarna – Ridetours – Ringsjö Wärdshus – Robusta Äventyr – Rååpunkten Sjukgymnastik – Saffas in Siem Reap – Semio – Setec Power – SmartGolv – Sofia Malmqvist – SOF Sveriges Orkesterförbund – Sussi Hälsa – Tapajos – Teaching abroad Thailand  – Tolpagorni – Travel Gate Sweden – Tratech – Travel Kaapstad – Wasa Förvaltning – Webshoplageret – Wellness Screening – Vintage Rentals – Wocki-Wocki – Wolf-Arehult – Wordonashirt – VeganTeen – Åstorps Bordtennisklubb – Örestrand – 8onEleven Nightclub
WordPress + Divi = Magic!
Four out of ten websites are powered by WordPress today (source). WordPress has evolved from a blogging tool to a perfect system for websites and stores, and it can become just the way you need it!
Combined with Divi, one of the world's most used (and liked) WordPress themes, gives you a great website that you can edit and update yourself. Education is super important and is always included in our price.
We are with you all the way – from idea, design, construction – and in the daily work thereafter.
Your site needs daily TLC
Everything your website is built of is constantly being renewed, both for security reasons and to provide better functionality. It's just like with a computer or phone, it requires updating it and all the programs in it. Otherwise, problems may occur quickly.
We protect your investment; check your site status and update daily, monitor uptime and safety, back up etc. We become your technical partner and give you good advice. Believe us, you do not want to get your website hacked so you get blocked by search engines or that all your email get blocked in spam filters. We help you avoid problems that could cost you lots of sales and damage customer trust in you.
With our support agreements, you can relax and completely focus on your daily activities!
Contact us for a quote
What do you need?
What are your goals?
We can help you.
What do you need?
What are your goals?
We can help you.
An unconditional talk…
We meet over a coffee (we really love coffee!) or talk over Messenger, Whatsapp or Skype. You tell us your business goals, competition, time frame and budget.
But please book your call in advance, we need to make sure we have enough free time for you!
You will quickly realize if we are your best partner. And you will get a quote fast. But sometimes we need to come back if you want something that requires a little more research.
You get a fixed price based on what you have told us. So you always know what the project will cost you. You can of course add extras; one more page or maybe a new feature? Your call.
Why don't you drop us a line?
We are a private company registered in Hong Kong
Jolico has been making websites with  since 2009